About Us

Discover our hidden gem
Spring Park Golf Course is one of the hidden gems on the fringe of Victoria's famous Sandbelt golfing region. Formerly six holes from the original Southern Golf Club, (a private members golf course), the foundation layout was designed by Sam Berriman.

Spring Park gained its own identity when Southern Golf Course relocated six of its holes in the late 1970's and in that transition the holes on the current course location were redesigned to create a complete 9 hole public access golf course from arguably the best 6 holes Southern had to offer.

The new course resulted in several of the holes being split up and shortened however it was done while still keeping much of the character and traits of a challenging private golf course layout.
Despite it's length on paper (only 2018 meters) the narrow blended Kikuyu /couch grass fairways feeding into small well protected bent grass greens, strategic bunkering and a diverse range of water hazards makes Spring Park Golf Course a lot more challenging course than it sounds and that is what keeps bringing our golfers back time and time again.

We cater for all levels of golfer from the beginner to club and social group golfers and even regular visits from touring professional golfers who call Spring Park their home golf course. We offer golf at a very competitive and affordable price.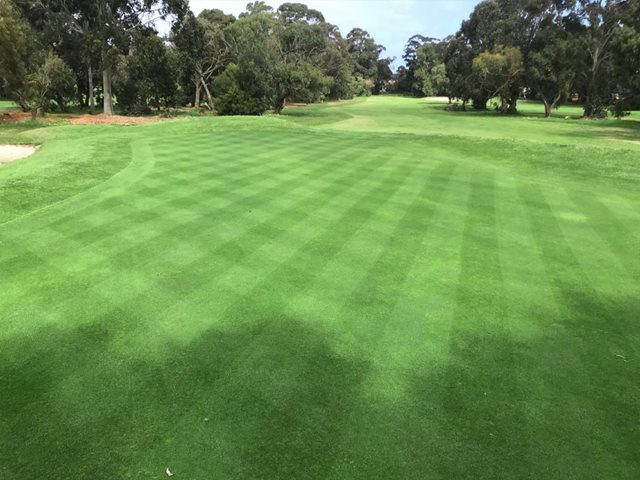 GOLF
Nestled in Melbourne's Sandbelt region, Spring Park Golf Course stands as a captivating 9-hole gem, set amidst botanical splendor. Renowned for its meticulously maintained greens and lush fairways, the course offers golfers a harmonious blend of natural beauty and strategic challenges. Skillfully designed with abundant bunkers and water hazards, it presents a delightful yet formidable experience, catering to players of all proficiency levels. The idyllic setting enhances the allure of this course, making Spring Park a sought-after destination for those seeking both a scenic escape and a rewarding golfing venture in Melbourne's golf-rich landscape.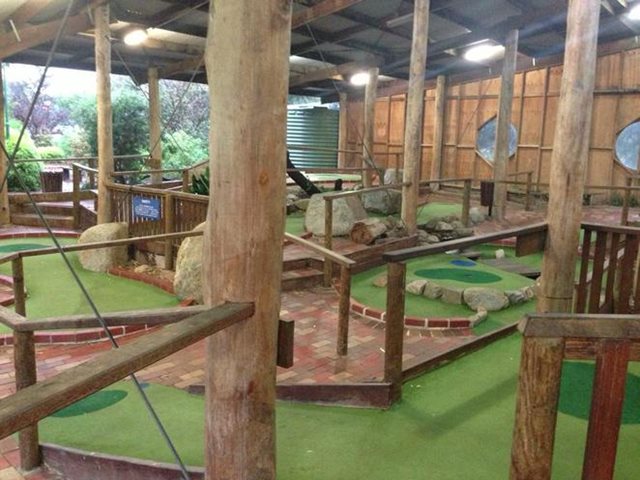 INDOOR MINI GOLF
Immerse yourself in The Burrow, a dynamic indoor mini-golf course spanning two levels. Featuring a myriad of twists, turns, bunkers, and water hazards, it promises an exciting challenge for players. Regardless of the weather, this fully undercover course ensures uninterrupted play. Marvel at the thrill of sending your ball to the top level, feel the suspense as it glides over the creek, and exercise precision to avoid the bunkers. The Burrow guarantees an immersive mini-golf experience where players navigate through a series of skill-testing elements, making it a perfect all-weather destination for enthusiasts seeking indoor excitement and camaraderie.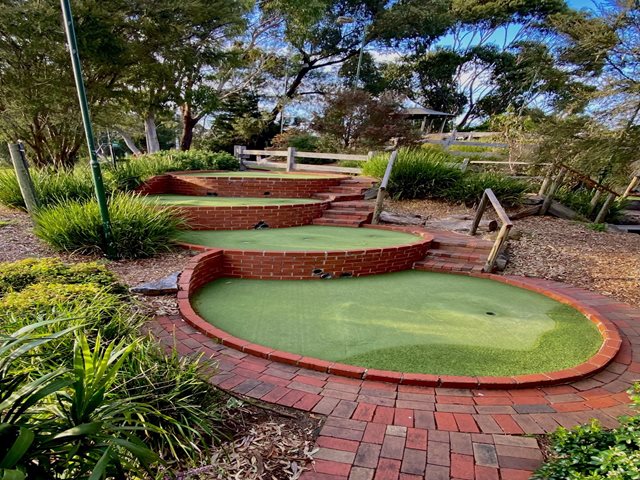 OUTDOOR MINI GOLF
Spring Parks Outdoor Mini Golf Course, "The Gully," offers a thrilling and picturesque golfing experience in a natural setting. The course features challenging holes surrounded by lush greenery and scenic landscapes. Players navigate through cleverly designed obstacles, including twists, turns, and elevation changes, providing an engaging and enjoyable adventure for all skill levels. The Gully's charming atmosphere and innovative course design make it a popular choice for families, friends, and golf enthusiasts seeking a delightful outdoor recreational activity.