School Holiday Fun
Golf Club Discover, Golf, Things To See & Do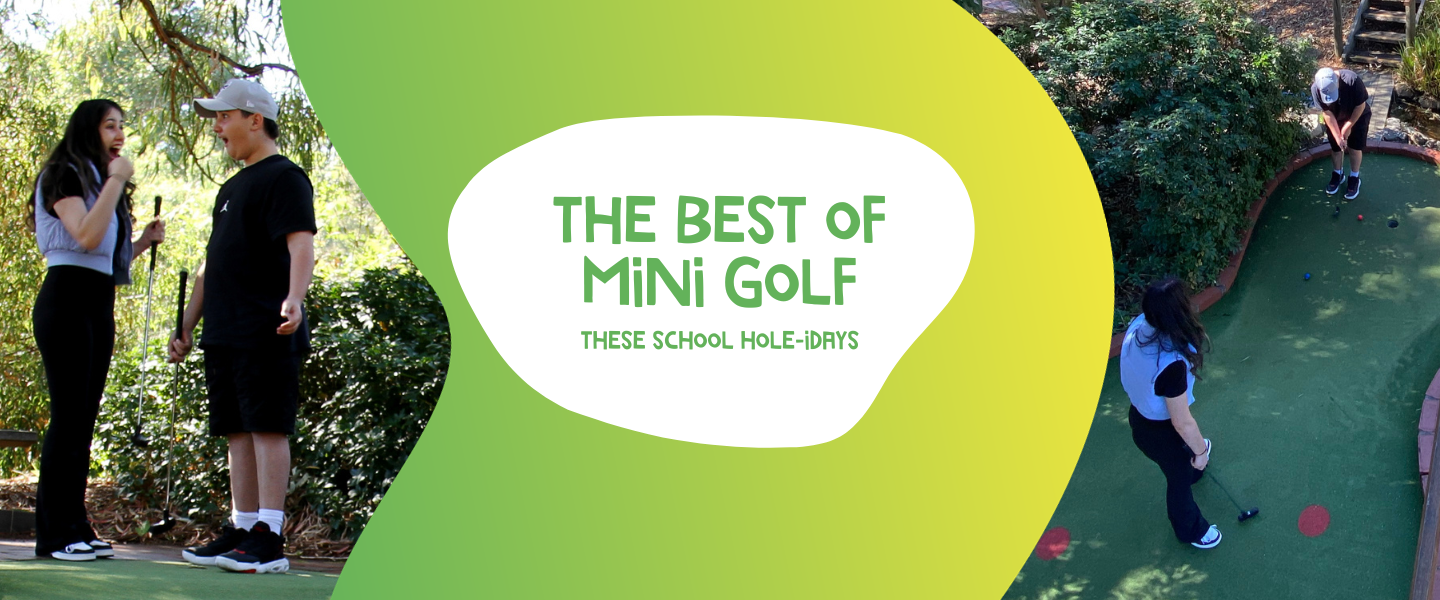 Get ready for school holiday fun as we celebrate World Mini Golf Day!
Bringing lovers of mini golf together, this fun and engaging sport traces back to the early 20th century and has gained popularity as a recreational activity combining skill, creativity and friendly competition!
Did you know?
In 1867, mini golf was created for women as they were not allowed to raise golf clubs above their heads. Since traditional golf was out of bounds, the Ladies Putting Club of St Andrew Golf Course was born! However, it wasn't until the 1920s when mini golf truly took off with the introduction of obstacles and colourful themes setting it apart from traditional golf!
Mini golf courses are designed with imaginative themes and obstacles to challenge players' putting skills. With a mix of precision, strategy and a good dose of luck, you will love everything we have to offer!
As you explore Dingley Village's mini golf course, gather with family and friends for time outdoors and away from screens. World Mini Golf Day on September 21, is a great reminder that time together is best spent on the mini golf course!
Whether you're planning a friendly game, dancing a spontaneous victory dance, or sharing a celebratory ice cream or coffee, we can't wait to welcome you to Dingley Village Adventure Golf!

To book your round of Mini Golf these school holidays CLICK HERE